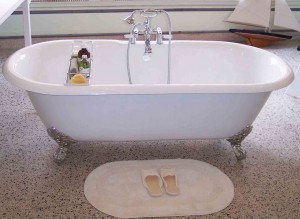 Have you ever thought about the stuff that you can't pronounce when you read the ingredients in your face and body care products?  All those ingredients seeping through your skin and into your body.  Are you tired of paying crazy prices for this stuff?  How "natural" is natural and what exactly constitutes "organic" on the label – and don't get me started on all the excessive packaging!
Please join me in my country kitchen for a cup of herbal tea and an introduction to making your own body care products.  I must warn you – it's addictive, but your skin will thank you for it!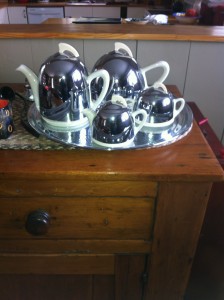 The class is a demonstration, but hands-on to the extent that I am passing around things for you to smell and touch, so you get a good feel for what is being used.  During the demonstration, I am explaining what the ingredients are and why they are being used. Questions are always encouraged!  Ingredients are used in more than one product to make it easy and cost effective.
Product ingredients are on display and for sale in trial sizes, so you can take home everything you need to create on your own.
OK, so you've taken my Feed Your Face – Naturally! An Introduction to making your own face care products class and you're making your own face care products – and LOVING them!  What's next?
Now we're learning to make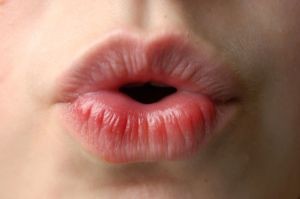 "Pucker Power" Lip Balm – oh my!
You know how awful winter weather can be for your lips – the dry heat, the wind, the cold.  Ew.  This lip balm is chock full of moisturizing and healing goodness, smooth as silk.  I include some Thyme EO, which adds antiseptic and antibacterial properties to catch those germs before they enter your mouth!  Use it year round – don't wait for winter when you really have to use it.  Love in a little pot.
What else is in it?  Beeswax, Cocoa Butter, Sweet Almond Oil, Coconut Oil, Vitamin E, Thyme EO, Orange EO and Anise EO.
Oooo, what's next?
You may choose to just use this for your cuticles – it is an oil – but Sweet Almond Oil is very light and absorbs quickly into your skin.  I use this on my hands at bedtime, rubbing it into my hands and cuticles.  Best used with a dropper bottle.  Lovely soft hands are your reward.
What's in it?  Sweet Almond Oil, Orange EO and Lavender EO.
Moving on to feet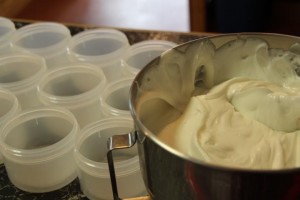 "Footopia" Foot Butter
What can I say?  It's all in the name!  Rub this on your feet at night (or out of the shower) – if you give it a couple of minutes it will absorb without you having to wear socks – it's not that greasy.  Smooth, soft, happy feet all winter long with no snagging.  Need I say more?
What do I need to make this?  Beeswax, Sweet Almond Oil, Calendula Oil, Coconut Oil, Cocoa Butter, Vitamin E, Vitamin C, Lavender EO, Peppermint EO and Rose Infusion.
Soaps for Shower/Bath
Remember the Glycerin we used in making Clean Sweep face cleanser?  Well, now we're going to change it up with essential oils, add-in botanicals and natural colourants and make fun and fabulous body soap!  We're still getting the wonderful cleansing benefits without the drying.  Lots of options here, but a few of my favourites: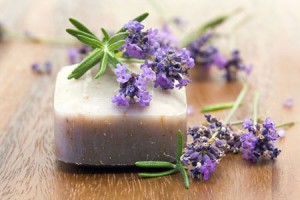 "Scents of Mind" – Glycerin with Calendula Powder and Petals, Lemongrass EO and Rosemary EO
"Suds for Breakie" – Glycerin with oatmeal, cinnamon, Oatmeal/Honey FO and Anise EO
"Wise Wake-Up" – Glycerin with sage, peppermint, Peppermint EO and Lavender EO
Oh, the scents of it all!  Let's keep going with
Bath Salts
The sky is the limit here with what you can add to Epsom Salts – very healing and softening and makes a lovely soak.  So easy to put together and give as a gift with say, a bar of soap (see above) with the same scent.  Are you starting to get the picture here?  Add some Sweet Almond Oil to your bath with the salts and you've just completely forgotten whatever awful thing might have happened that day!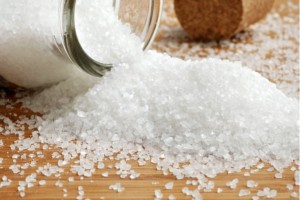 A couple of suggestions to add to your Epsom Salts:
"Be Mine" – Rose Petals and Rose Petals FO
"Ahhhuuuummmm" – Lavender Buds and Lavender EO (I know it's not a word – it's just a feeling)
… calling Earth to you…
I could go on – but we only have so much time!  You'll have to come back to see what else I've dreamed up.  🙂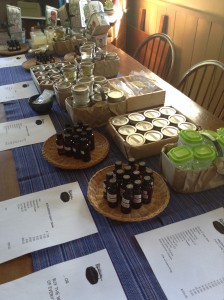 Please contact me at debra@blueroofliving.com to register
Above products subject to change on occasion – just because I can!